Welcome to the
Gravity Testing webinars
page!
We offer a series of webinars designed to help you enhance your software testing skills.
Our webinars cover a range of testing topics, from planning and strategy to automation and performance management. Additionally, we feature webinars highlighting the latest updates and new features of our Gravity product.
Check out our upcoming webinars below and join the sessions for free. Don't miss out on the chance to learn from industry experts and take your testing skills to the next level with Gravity Testing!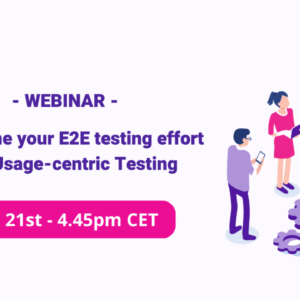 Find below the replay of our last webinar about streamlining your end-to-end testing effort with Usage-centric Testing Test automation enables Agile and DevOps teams to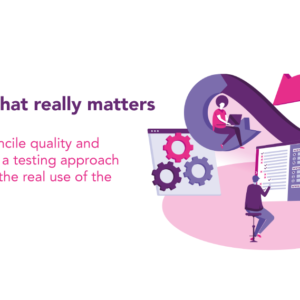 Act with Gravity on the test pyramid to better target the design and maintenance effort, to reconcile speed and quality, based on the real use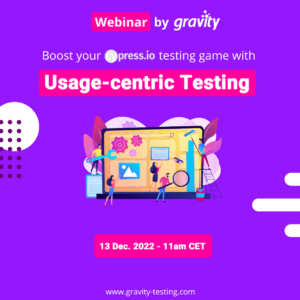 Find, below, the replay of our last webinar about how to boost your Cypress testing game with Usage-centric Testing and Gravity. Pains we use to listen : "We have too